Below are the books I plan on reading in the month of May as well as the books I read in April. I read 3 books last month. Enjoyed each of them. I had a busy month outside of reading. I finished my Skillcrush web development course (yay!). I've been working on my website and my portfolio. I will get into those in another post. Right now, lets talk about books.
May TBR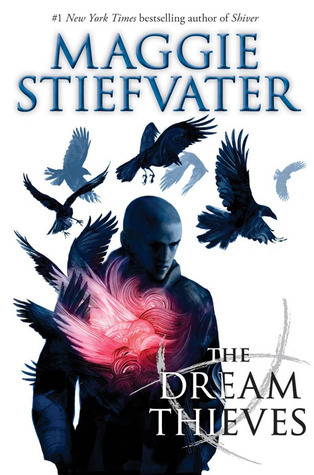 1. An Ember In The Ashes by Sabaa Tahir. I'm currently reading this book right now. It follows the story of a young woman that will do whatever it takes to free her brother. This book has a lot of hype surrounding it and I'm ready to continue reading it.
2. Leaving Atlanta by Tayari Jones. I am a bit ashamed that I have yet to read a book by this author. I've heard about this author, but never picked up one of her books. Until now. This book is set in the early 80s. It follows 3 5th graders having to deal with their fear and their parents fear because African-American children are vanishing and some are ending up dead.
3. The Dream Thieves by Maggie Stiefvater. Back to The Raven Cycle I go. I read The Raven Boys a few months ago and loved it. Ready to get back into the series.
4. Interview With The Vampire by Anne Rice. The movie version was on TV a few weeks ago and it made me want to read the book. I then saw a trade paperback version (I'm not a fan of mass market paperback) and had to pick it up.
5. Not A Drop To Drink by Mindy McGinnis. I got this book at Ohioana Book Festival. Had a great time there. I met Mindy. She was funny and seems like someone that would be great to have a beer with. This book is about a water shortage and a young woman defending her pond from others.
April Wrap Up

1. The Girl On The Train by Paula Hawkins. The people in this book are a mess. I enjoyed their craziness and the story. The narrators are unreliable which made me wonder if one of them was the one who did it. 4/5
2. Beautiful Creatures by Kami Garcia & Margaret Stohl. I really enjoyed this book. I watched the movie sometime last year. I saw this book at Half Priced Books and decided it would be a good time to start this series. 4/5
3. Outlander by Diana Gabaldon. I finally read it! The TV series came back and I wanted to watch it. But I wanted to read the book first. So I have. I enjoyed it. That is a theme this month. I have enjoyed all the books this month. I really liked the action scenes that were there. I wanted more of them, but the book was fine. It did take me a while to get into it. At least 200 pages. But overall, a good read. The ending was not what I was expecting. I should probably write up a review to discuss further. 4/5